Cindy Vaught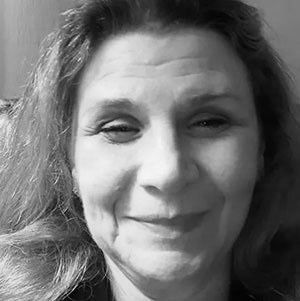 My name is Cindy Vaught, I am a bookkeeper for 3 local businesses.  I was the Operations Supervisor for a small credit union for over 32 years and left prior to them merging.  My mother was also a long term employee of a different credit union and gave me the bug of People Helping People.
I love spending time with my husband of 44 years, daughter, son and his family, including my 5 year old granddaughter and their dogs. I have an Australian shepherd who is 9 years old and is very devoted to me, (she's a rescue).  I love to camp, cook and share my food with friends, family and co-workers. I also enjoy reading, and puzzles.
While my kids were growing up, our house was the place they wanted to bring their friends and I have "adopted" several of them through the years.  I am known as "Mom" at my places of work and by many of my kid's friends. I have been on the Board of Children First Therapy for over 5 years.