Physical Therapy
Physical Therapists work with children and their families to assist each child in reaching their maximum potential with motor skills to function independently and to promote active participation in home, school, and community environments.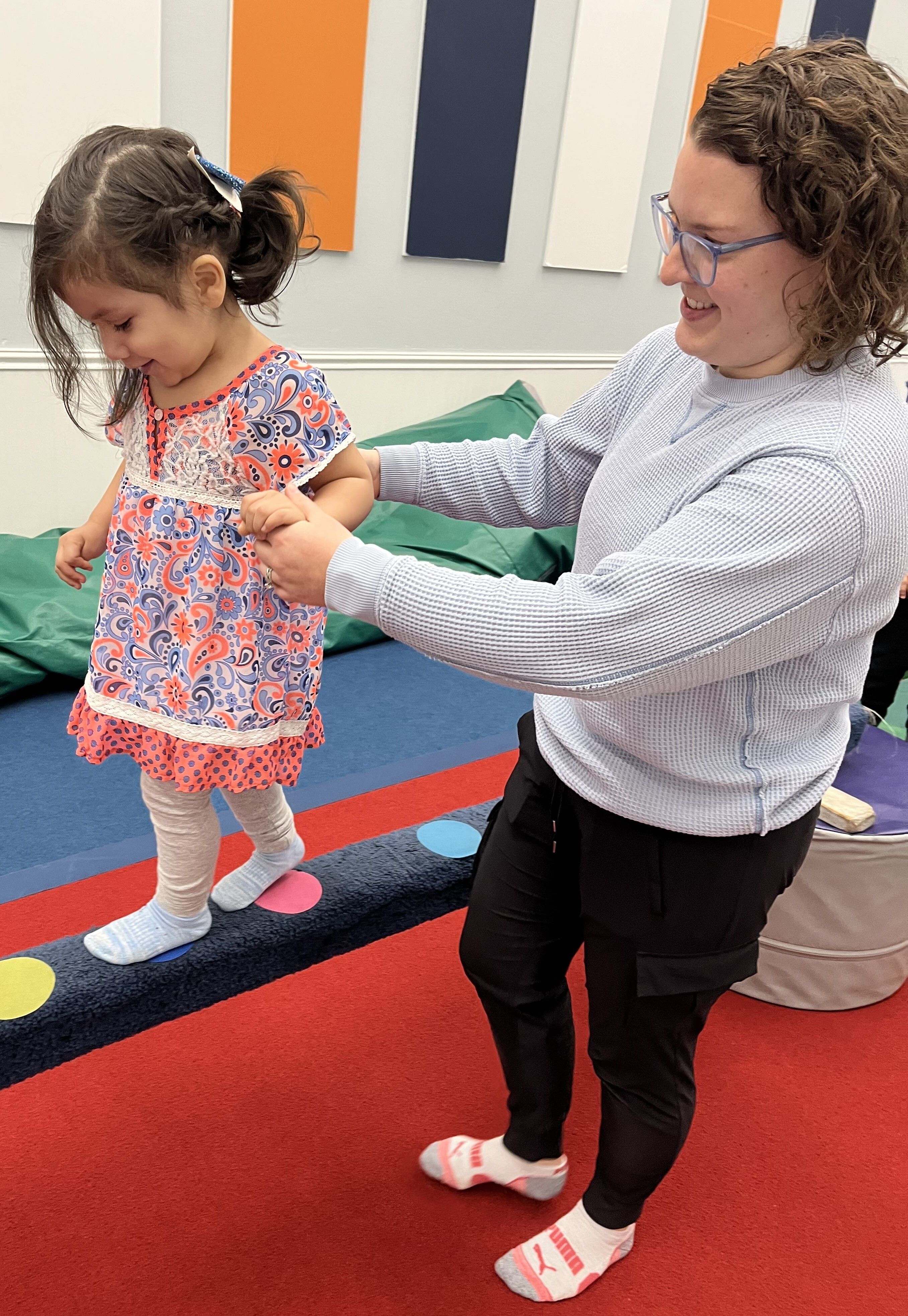 Meet Our PT
Amy Maddox

Amy is a Physical Therapist who graduated with her DPT (Doctor of Physical Therapy) degree from Eastern Washington University in 2019. She graduated with a BA in Biology from University of San Diego in 2015, where she was also a member of the Women's Rowing team. She grew up in Edmonds, Washington and has lived in Spokane since 2016.

During her time as a student, Amy gained experience working with both children and adults in a variety of settings including inpatient pediatrics, outpatient pediatrics, inpatient rehabilitation, outpatient orthopedics, and early intervention. Amy was drawn to the family-centered approach of early intervention with the birth to three population and is passionate about empowering families to help their children explore their environment and reach their motor goals. In her spare time, Amy enjoys cooking, hiking, and exploring new places with her husband Jake and her dog Zoe.