Nadine Burgess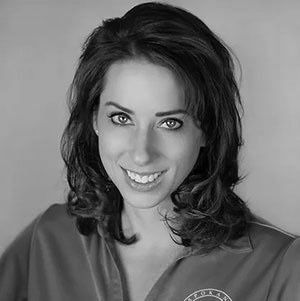 Nadine has lived in Spokane since 2006 and now considers it her forever home. She loves the people, opportunity, outdoors and community of the Intermountain Northwest.
She enjoys fitness events, cooking, travel, field trips, "behind the scene" tours, silly costumes, critters large and small, and positively impacting the lives of children.
Nadine started coaching gymnastics at 14 years old, and it remained her passion as a "fun, side gig" prior to becoming a manager, then owner of Spokane Gymnastics in 2010.
Along with an incredible team of dedicated coaches, Nadine grew Spokane Gymnastics from a small program with 125 students and 8 part-time coaches in a 7,000 s.f. building to recently having 82 members of her crew serving 2200 students in a 30,000 s.f. facility, now known as "Spokane Gymnastics Argonne Village." While COVID caused a 4-month closure of her gymnastics club, Nadine remained determined to serve her staff, kiddos, families, community, and industry with the same creativity, enthusiasm, and collaboration that she built her program. Now reopening in careful and strategic phases, Nadine is thrilled to once again be able to provide team training, instructional classes, and camps.
Expansion during a global pandemic is not for everyone, but the process started before the emergence of COVID and fits in with Nadine's mantra of "anything worth doing is worth overdoing." She purchased another local gymnastics club, hired the founders and members of the coaching staff, and opened the 17,000 s.f. "Spokane Gymnastics Pines" team training facility on June 1, 2020.
A proud Rotarian, Nadine also serves as a board member of Embrace Washington, Children FIRST, and Greater Spokane Incorporated.
Nadine is most famous for her "Handstands around the World!"